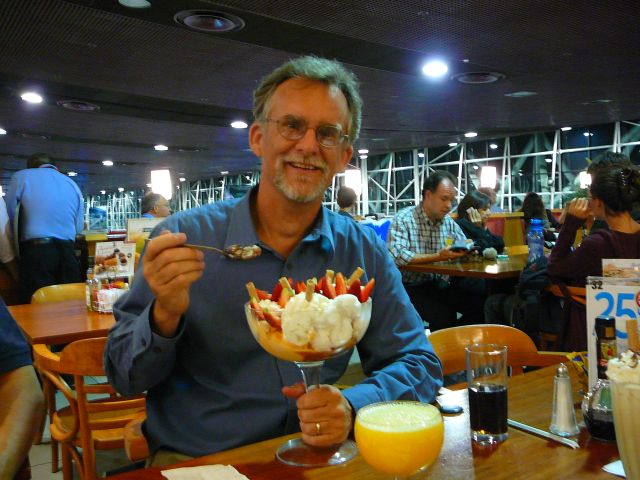 Dean headed back to the US. We were at the airport and decided to blow some time by going up to the restaraunt.

My good buddy Jonathan knows I like ice cream, so he says he'll order for me. The menu is all in Spanish, so he points to a picture that shows a wine glass with about two scoops of ice cream and says I'll love it. Okay. I hear him talk to the waitress. Blah, blah this, blah, blah that, and I hear him say in Spanish several times "no chocolate". Great! Jonathan knows I hate chocolate. He's really looking out for me.

Yeah, sure. When the waitress brings this monster dish out, everyone in the place stops and looks.

It was a good joke. Jonathan is laughing. I take it as a challenge. I just had a HUGE lunch a few hours ago, and I can still feel it. I was planning on skipping dinner. Once again, I am forced to adapt my plans to fit the situation.