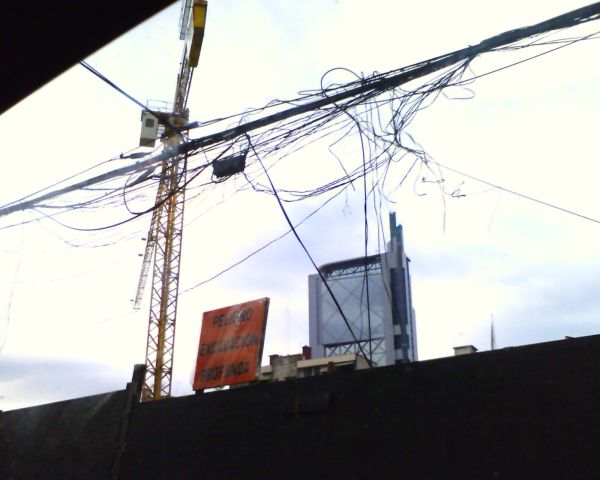 Three things here.

First, the amazingly ugly telephone wires. How'd you like to be a lineman here and have to maintain this? Yuk! Don't get too smug though. We hide most of our wires underground in the US, but I've seen some of the underground vaults. They're hidden, but they're just as ugly.

Second, this is my first picture of the Telefonica building which was intentionally made to look like a cellular phone. Pretty clever, huh?

Third, I love the sign "PELIGRO EXCAVACION PROFUNDA".