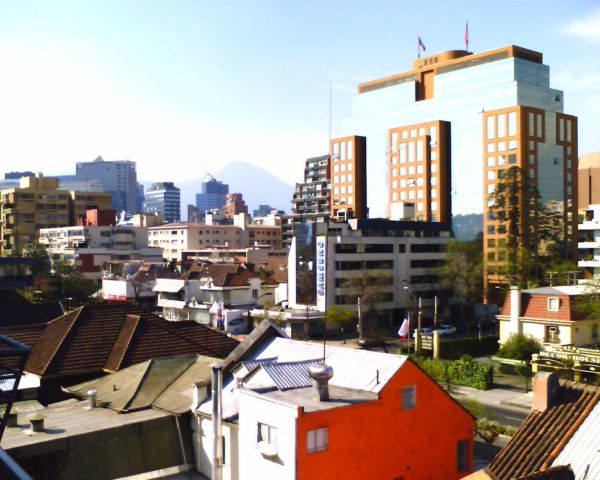 Another view from the roof of the Coronel.

It's a very small hotel, but I loved the chicken they served at the restaraunt.

They also had fewer wireless access points. At least they didn't interfere with themselves! Unfortunately, all the neighbors had Wi-Fi, so the Coronel had to use channel 9. Spotty coverage for a different reason. Standing here on the roof, I picked up about 40 access points. What a mess!